"The Lean Lens" is a phrase I used repeatedly when writing my book The Lean CEO. What I found was that Lean thinking invariably offers a fresh view of virtually everything you throw at it, be that economic downturn, a quality crisis, or low employee engagement. Although the 28 CEOs I interviewed came to Lean from a variety of circumstances, seeing their challenges "through the Lean lens" invariably marked their turning points. This blog is dedicated to helping more people reach such "aha" moments.
Jacob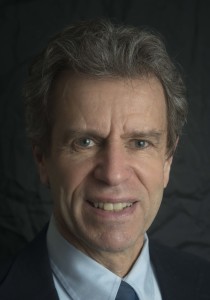 Stoller is a writer and facilitator specializing in communication between experts and outsiders in areas such as Lean management, information technology, accounting, and engineering. A frequent commentator in the business press, Jacob has delivered a variety of learning events in Canada and the US, and authored reports, training materials, and other corporate documents for clients such as Microsoft, Dell Computer, Staples, Pitney Bowes, International Data Corporation (IDC), CMA Canada, and the Conference Board of Canada.
Jacob's recent book The Lean CEO uses CEO narratives to bridge the communication gap between Lean experts and the general business community.